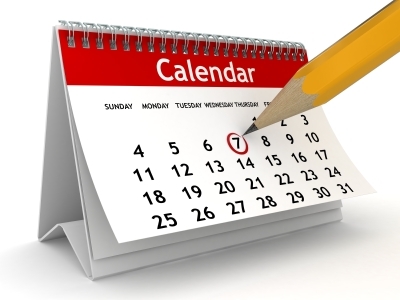 As a public relations agency, ed we have been working on behalf of the toy industry for many years. Trying to get toy and game owners to understand the unnatural deadlines applied to us by the media is often a difficult and trying task. Nothing is worse than when a toy company comes to us in the September asking for media exposure for their products in the nationally recognized media Holiday Gift Guides—efforts will be limited, cialis at best.
To help toy and game companies plan their annual publicity calendar, healing we offer up the following guidelines:
January—Toy Fair—Now is the time if you are a toy company to begin planning in earnest for February's Toy Fair. More than 1,000 reporters, editors, photographers and bloggers from Manhattan to Madrid are on?site at the New York Toy Fair each year to report on hot new toys and the latest trends for kids. Thousands of articles and broadcast segments from around the globe feature content from Toy Fair.
January– International TableTop Day was founded three years ago as a way for the world to celebrate tabletop gaming together. Every April fans host thousands of events all over the world and every year, the event grows. TableTop Day 2015 was celebrated in 80 countries, over 7 continents, and had over 3,000 events in total. If you are a board game developer why not host an event in your area. If so, then you'll have to start your PR engines in January in order to get the ball rolling.
January—Toy Tests, Awards & Reviews—The beginning of the year is a good time to start researching and planning for inclusion in the nationally recognized toy awards, reviews and tests that are conducted annually. Go to each website and get the rules and deadlines and plan accordingly. Getting recognition from industry peers goes a long way to establishing top-of-mind awareness for your company and its products. A few of the top venues include Oppenheim Toy Portfolio Award, Parents Choice Award, Good Housekeeping, Mom's Choice and Dr. Toy, to name a few.
April—Holiday Gift Guides–Start planning for the Christmas holidays. Yes, that's right. The long lead national print media (monthly magazines) plan approximately 4—6 months in advance for each issue. Almost every media outlet nationwide develops its annual Holiday Gift Gifts—and by all means, you need to be included. This means in order to be considered for inclusion in national magazines such as Family Circle, Good Housekeeping, and Woman's Day, for example, you had better have your engines ready and your press materials sent out for consideration by these influential media outlets.
But all is not lost if you miss the long-lead deadline because national media also have websites that accept online content on a more timely basis.
 July–Mommy Bloggers–For the most part, many of the mommy bloggers want not only free product, but also payment to "review" your toys. Payment may vary from $25–$100.
July—November—Short-lead media—The short lead print media such as daily and weekly newspapers, weekly magazines, wire services, news syndicates, and broadcast have lead times that closely mirror real time, as do influential websites and bloggers. So if you are introducing a new product during the year or for consideration in the Holiday Gift Guides, now is the time to get your press materials out to the media.
Start your publicity engines early and follow your annual planning schedule closely. This will lead to increased awareness and brand-building throughout the year.