Holloway House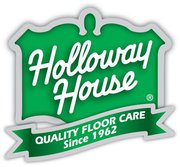 Holloway House®, a leading manufacturer of floor and home care products, needed a public relations program that would help them to expand market share and increase product awareness. The Agency created and distributed a press kit along with product samples that were sent to both traditional and social media nationwide.
The Agency served as the Holloway House News Bureau and created ongoing lifestyle editorial feature articles that appeared in publications nationwide, both print and online.
The Agency created a social media platform for Holloway House that included creating and managing its Facebook page. Housekeeping tips were created and posted several times a week. In addition new products were introduced via the Facebook site providing coupons and deals to loyal fans.
Martin Pierce Furnishings

Martin Pierce is the creative force behind a company that creates a large collection of luxury furniture and decorative hardware, towel rails and racks, door hinges, cabinet knobs, cabinet pulls, and door handles. The Agency held a "meet the media" day whereby New York-based home furnishings and decorative accessories media were invited to meet with Martin Pierce at his showroom. A show-and-tell demonstration at the showroom grabbed the media's attention and lead to feature article coverage in both high level consumer home decorating media as well as trade media outlets.
Frank J. Miele Gallery

The Agency implemented a media relations and special events public relations program on behalf of Frank Miele who had an unusual story. A former attorney, he had followed his passion and opened up two successful American folk art galleries in New York City.
The Agency promoted his late-in-life success story to the media which resulted in interviews in numerous local, regional and national media outlets—thereby drawing attention to his retail galleries.
In addition, we worked with the lifestyle and decorative accessories editors to make some of the gallery's unique inventory available for photo shoots and product propping.
We also positioned the gallery as a unique locale for upscale networking groups. To promote new gallery exhibitions, we held special previews open to the media and targeted consumers.
Sunshine Cookies & Crackers




Sunshine Cookies & Biscuits had added additional chips to their already successful Chip-A-Roos brand of chocolate chip cookies and wanted the Agency to help publicize this. One of the tactics we created in order to generate news was the National Cookie Eating Survey whereby we polled consumer nationwide on their cookie habits.
The survey results included some of the following: A resounding 66% chose chocolate chip cookies as their favorite; while most consumers drank milk with their cookies, 1% were wine drinkers. Although most consumers ate their cookies in the kitchen, a respectable 6% chose the bedroom. The Agency turned the survey results into several press releases that were distributed nationwide and generated increased brand awareness and sales.
National Ceramic Manufacturers Association
The mandate of the NCMA was to promote hobby ceramics, the art of making ceramic hobby products in your home or local studio. Once thought of as a hobby for the stay-at-home mom, with more women returning to work the interest in the hobby had been on the decline. The task was to elevate the hobby from the "art of making a mug for Mom" to the ability to customize and create decorator-inspired products. In order to provide a hands-on experience with the hobby, the Agency held an Editorial Workshop in a New York-based ceramic studio and invited top-targeted magazine and newspapers editors to learn the art of hobby ceramics. When the editors left the workshop they took with them not only a press kit but also their newly created hobby ceramic-designed products. Through an intensive one-on-one media outreach campaign the Agency worked with craft and hobby editors to develop and customize design projects for each of their national magazines. In some instances the Agency even got hobby ceramic products featured on the glossy front covers of such prestigious publications as Woman's Day, Better Homes and Gardens, Family Circle and Ladies' Home Journal. The Agency also created and wrote a monthly hobby ceramics column with how-to projects for numerous Harris Publications. Within a year the NCMA saw a double digit increase in interest in hobby ceramics with increases every year of our ongoing public relations campaign.
National Headache Foundation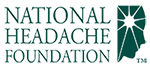 On behalf of Wyeth pharmaceuticals' migraine prevention medication Inderal LA, the agency reached out to the National Headache Foundation to work with us to help deliver agreed-upon marketing messages to migraine suffers nationwide.
We worked with the NHF's executive director to train him to serve as media spokesperson and through his wisdom, help educate consumers that if they suffered from ongoing migraine that they need not suffer, and that there was a new medication that could provide ongoing relief.
After just one appearance of the NHF's executive director on Good Morning America, membership in Foundation increased by more than 40% and we were well on our way towards educating the public to this debilitating condition.
We continued working with the NHF as a pro-bono client.
Clairol Mentor Program
Background
Clairol wanted an innovative public service program that would target two specific age groups: Women in their 20's as well as women over 30.  The new program had to highlight Clairol's sense of responsibility to women and its efforts in enhancing women's careers and lifestyles.  The program had to also sell Clairol beauty products.
Research
We conducted brainstorming sessions in the agency to gain insights into how women can enhance their careers and lifestyles.  There was agreement that mentoring, long identified with men, was starting to find its way among women. Research showed that there was no existing program which encouraged mentoring relationships on a national basis between leading, established women and aspiring women from a variety of career fields.
Through Clairol's sponsorship, the first, national company-sponsored mentoring program covering a variety of career fields was established.
Objectives
Reinforce Clairol's position as a company committed to women and their betterment.
Enhance Clairol's reputation as a leader in sponsoring innovative, meaningful and results-oriented programs for women.
Target Clairol's audiences: Women in their 20's and over 30; opinion-makers, especially women from various professions.
Expand sales of the Clairol product line.
Strategies
Design a program that promotes mentoring between established women and aspiring women from a variety of career fields.
Encourage ongoing mentoring relationships between the mentors and protégés matched by the program.
Publicize the program via consumer and trade media.
Execution
Selection of Mentors
Clairol and the Agency selected 11 career categories: Advertising, banking & finance, culinary arts, education, fashion, journalism, law, publishing, real estate, retailing, small business.  We researched and identified leading mentor candidates in each field and met with them individually to ascertain interest.  The mentors were chosen based on their contributions to their fields and the time and commitment they could give their protégés.
Selection of Protégés
We conducted and publicized a search for protégés through a nationwide essay competition asking entrants to describe in 100 words or less their views on mentoring and how it could play a role in career success.  We publicized the search by sending the consumer and trade media a series of press releases.  All of this was accomplished without advertising spend.  The National Women's Economic Alliance Foundation screened the essay entries; the Clairol Mentor Program Advisory Board consisting of other prestigious women, chose the finalists.  The winning protégé in each field was selected by the mentor herself.
Awards Luncheon
On the eve of the award luncheon held in New York City, Clairol invited the mentors and protégés to an informal dinner to get acquainted. The morning of the luncheon, protégés were treated to a beauty spa that included professional make-up and hair styling. Hair coloring with Miss Clairol experts was also offered.  At the award luncheon, the president of Clairol and actress Linda Evans, chairperson for the Clairol Mentor Program, presented the mentors and their protégés with Distinguished Mentor and Protégé Award certificates and $1,000 grants.  Clairol paid the travel and accommodation expenses of the out-of-town participants.  Immediately following the award luncheon, the mentor and her protégé had their one-on-one mentoring session, to be followed by a series of ongoing communications throughout the year.
Results
The National Women's Economic Alliance Foundation, which screened the essays, received more than 5,000 entries from women nationwide.
USA Today interviewed the mentors and protégés and published a major article in its "Money" section on the day of the award luncheon. The Today Show, Good Morning America, Live with Regis and Kathy Lee, and Parade Magazine interviewed Linda Evans about her role as chairperson.  The Good Day New York show interviewed the small business mentor, Debbie Fields (Mrs. Fields Cookies).
More than 130 editors of leading publications and heads of women's organizations attended the award luncheon.  The New York Daily News, UPI, AP, Christina Science Monitor and Glamour Magazine conducted interviews with participants.
Local publicity was generated in the protégé's hometown media. We were able to publicize the development of some of the mentoring relationships.  For example, the banking/finance mentor and protégé were publicized in McCall's, Executive Female and Executive Financial Woman.
Some of the protégés reported that the advice from their mentors led to promotions, better jobs and self-confidence.
The Clairol Mentor Program continued for seven years.