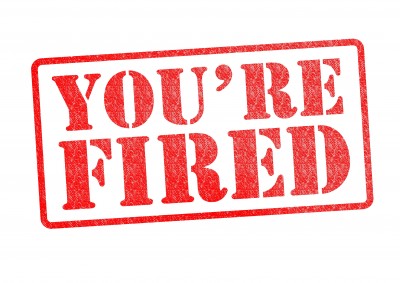 A good public relations agency brings a lot to the table. It can increase sales, improve brand reputation, introduce new products or services and take care of your social media efforts, leaving you free to focus on other parts of the business.
But when this isn't your area of expertise, how do you know if they're performing well? Here's some insight on what to look for when it's time to pull the plug.
• Lack of enthusiasm. No, I don't work for you but I certainly should work with you—and as such the agency should be able to show a high level of enthusiasm for your company—if not, it shouldn't be in public relations. Every client wants to feel special, as they should, so the agency should be knowledgeable about their industry and be able to bring additional insight and excitement to the client.
• Poor writing skills. People skills aside, your agency account people had better be  great thinkers and writers because that's what the client needs. Clients in industries such as pharmaceuticals or finance are looking for specialized PR professionals who are capable of "translating" their jargon into English for the media and the end consumer.
• Poor strategy. Hopefully, shortly after you hired your PR agency it has researched and developed a public relations plan for the entire year. And hopefully, they are adhering to the plan, or perhaps even expanding upon it. But without a strategic plan, a good public relations program is doomed to failure. Look to the plan!
• Lack of accountability. From the get go your PR agency should have been sending you weekly and the monthly status reports and updates. These reports should show you what the agency has been doing on your behalf, what it has accomplished during that time period and what it plans to accomplish in the coming weeks. Without this accountability the client will feel lost—and a poorly informed client will eventually fire the agency.
• Poor communications. Before you fire your PR agency consider talking with the principal. It may not be time to fire the agency, but time to fire or switch your day-to-day account person—the same person who may not be overly enthusiastic about your business may also be a poor communicator. Sometimes a change in the point person can reap short-term and hopefully long-term benefits.
• Lack of initiative. You shouldn't have to instruct your PR agency on what to do. Again, they should be following that plan/strategy that they set forth. Your PR agency should be coming up with new idea and telling you what they are doing—not the other way around.
• Not proactive. Your PR agency should be doing ongoing industry research and thinking up great content and creative angles—and then developing ways to amplify that content. If they keep asking you for ideas, then it's probably not the right fit.
• Off-brand coverage. Going back to that strategic plan: It is important to make sure that your PR agency understands your brand and takes its positioning into account when developing a media outreach plan—both traditional and new media. You don't want to suddenly see an article about your family-friendly brand in an inappropriate media outlet. That would give you cause to pause and reevaluate your agency commitment.
• No results. Bottom line: Did you get what you paid for—what the PR agency promised? If not, then it's time to part company. Also, if the public relations agency is landing opportunities for you that do not compliment the brand, for example reaching the wrong audience or mentions that don't address your expertise or product, then it's time to fire them.