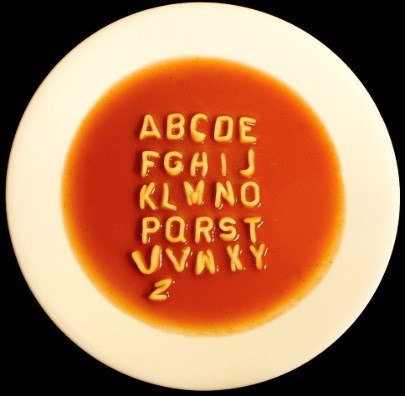 They say "It takes a whole village to raise a child." Well, it takes an entire bowl of alphabet soup to implement our role as public relations practitioners. Here's a guide to your public relations agency ABCs:
A= Advertise, Advise, Agency, Amplify, Analytics, Authentic, Amazon
B= B2B, Blogger, Branding, Brochures, Bottom Line, Budget, Business Development
C= Cause-Related Marketing, Collateral Materials, Communications, Conferences, Consumer, Content, Core Values, Corporate Communications, Corporations, Curate, Counsel, Crises Management, Crowdfunding
D=Deliverables, Digital
E= Engage, Earned Media, Education, Efficiency, Evidence-based, Events
F= Facebook, Feature Articles
G= Global, Gorilla Marketing, Granular, Google
H= Hacker, Hands-on, Hazard Analysis, Head Hunter, Honesty, Humility
I= Instagram. Integrated, Integrity, Influencers
J=Job Description, Job Enrichment, Job Performance, Job Security, Joint Venture, Just in Time, Justification
K=Knowledge-based
L=Leverage, Literature, Layering
M= Metrics, Market Entry, Marketing Plans, Marketing Research, Media, Media Tours, Media Training, Metrics, Messaging, Monetize, Multiplatform
N= Narrative, Native, Negotiate, New Business, New Media, Newsletters, News Syndicates
O= Organic, Outbound, Outcomes
P= Performance, Pinterest, Platform, Positioning, Presentations, Press Releases, Product Launches, Program, Public Relations, Publicity, Publish
Q= Qualify, Qualitative, Quantitative, Question
R= Reddit, Reputation Management, Research, Resonate
S= Sell, Seminars, Services, Situation Analysis, Social Media, Solutions, Speaker's Bureau, Spokespersons, Strategy, Surveys
T= Tactics, Traction, Trade Relations, Traditional Media, Transparency, Twitter
U= Uncontrollable Costs, Uncontrollable Factors, Under-utilization, Unintended Consequences, Unique Opportunities, User Friendly, User ID
V=Value Proposition, Viral Marketing
W= Website, Wire Services, Workforce, Workplace, World Wide Web, Worst Case Scenario
X= XmR Chart
Y= Yahoo!, YTD (Year to Date)
Z= ZBB (Zero Based Budgeting), Zero Growth
And now you know your public relations agency ABCs.