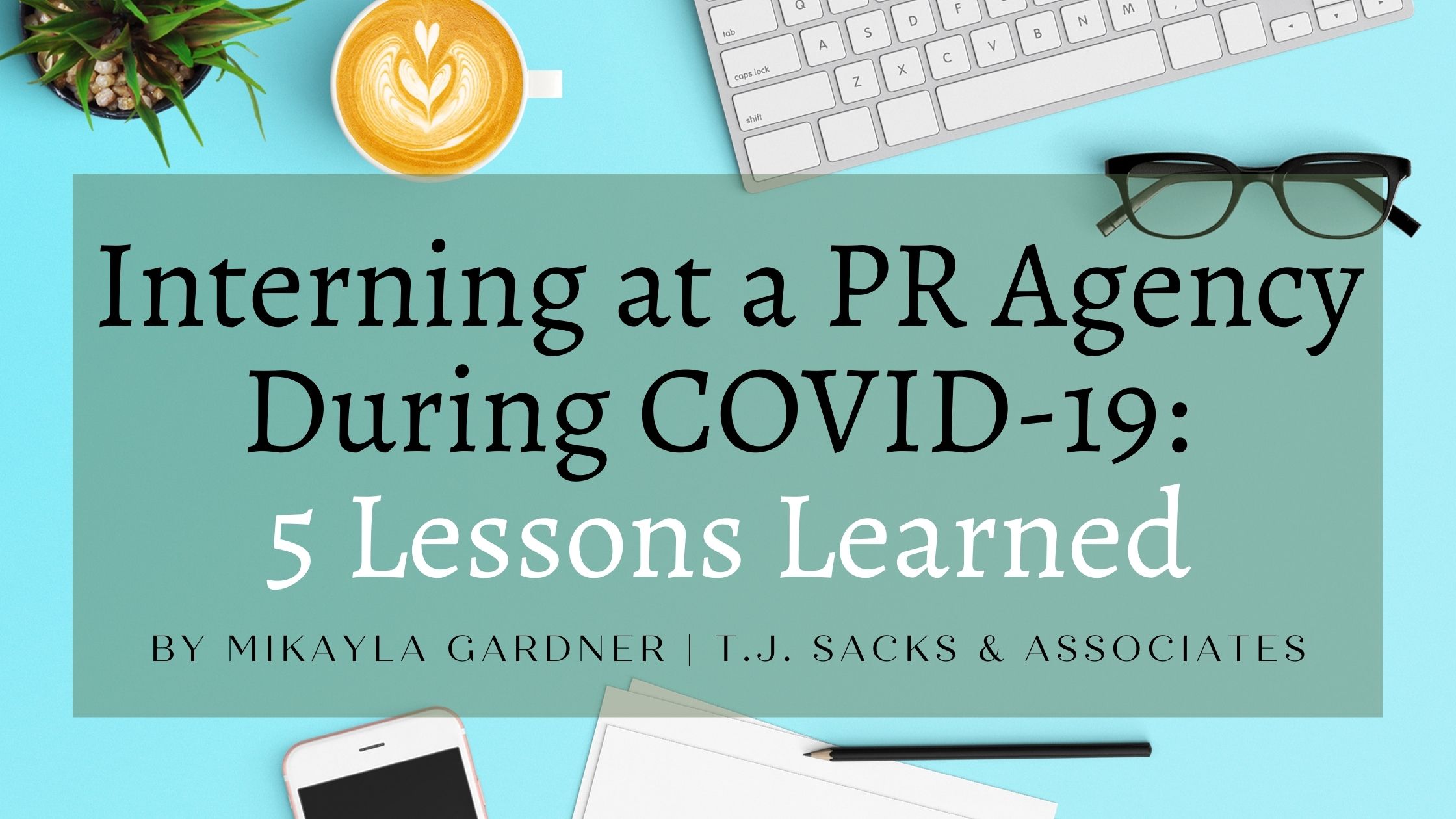 When I began my internship at T.J. Sacks & Associates in January of 2020, I never expected what was to come. I don't think anyone did. As a result of COVID-19 and all the craziness it brought, however, I learned some fantastic lessons that I will take into my professional future!
Be flexible, especially during a crisis. None of us at the office were expecting COVID-19 to turn the world upside down, but as soon as rumors of a pandemic began to surface, we immediately implemented a plan to transition to remote work. By taking initiative in this project, I was able to not only retain my position as an intern but prove myself as a valuable member of our team.
Let your creativity shine through. Being an intern does not mean you should sit silently and only speak when spoken to. Temi Sacks, the president of J. Sacks & Associates values creativity and good ideas, no matter what level in the company they come from. After sharing some of my ideas with her about how to tailor social media posts at the beginning of the pandemic for one of our home décor clients, I was given the opportunity to plan campaigns and write copy for that client, even as an intern!
Don't be afraid to try something new. When COVID-19 hit, the world of PR and social media was in absolute disarray! Though we had a three-month social media calendar meticulously planned for our home décor client, we knew our audience would no longer respond to posts enticing them to shop in-store. We had to completely reinvent our strategy for an audience whose accessibility was rapidly changing. By refocusing our efforts to promote online shopping, we were able to keep sales consistent for our client.
Learn to communicate over any platform. We're a small company, so walking over to a colleague's desk was much easier than scheduling a Zoom call or sending an email. After we began working from home, I had to master professional communications over Zoom, Facetime, phone, text, and email. COVID-19 helped me to hone my phone skills, which, like many young people, I struggled with. Sometimes the best way to learn is by doing!
Look for mentors! Though no one had experienced a global crisis like this before, my supervisors had dealt with many crises throughout their careers. Temi is more than willing to discuss PR tips, tricks, and questions with all her employees and interns alike. I took advantage of this mentorship opportunity and have been able to learn and apply PR strategies to the current COVID-19 situation.