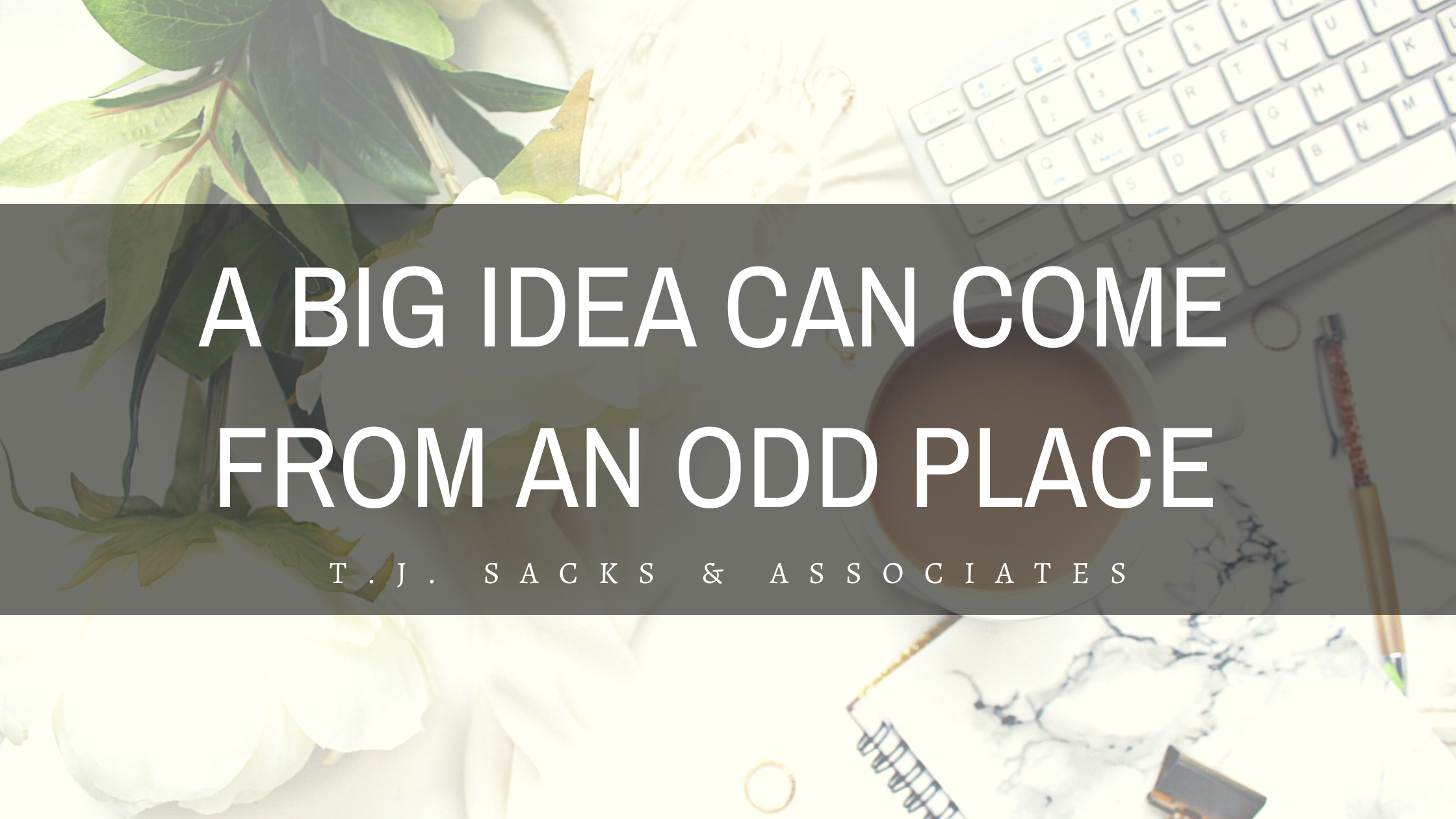 The pressure is on. The client is coming in from out of town. You need to be able to present some new ideas, new strategy and new thinking. But, for the moment your mind is dried up. How often have you found yourself in this impossible position? Well, I for one suggest that the best thing you can do is leave your desk, take a break, go out to grab lunch or just take a walk around the block to help unblock your creative mind.
Here are some of the most unremarkable creative venues in which I have come up with some great Big Ideas.
A Bathroom Break. Never go to the bathroom without a pen tucked in your ear. And the white toilet paper or paper towels can afford a great impromptu place to write up a brainstorm. Or take your cellphone and jot your ideas on the Notebook app.
Coffee Shop. A warm caffeinated drink on a cold day can not only warm your body, by rev up your mind too.
Dog Walk. Take your dog for a long walk and enjoy nature, even if it's in mid-town Manhattan or in the rural Vermont mountains. Relaxation will lead to freedom of body and mind.
Home chores. Yup, that mindless buzz of the vacuum will help you focus on one thing, the noise. And that's great, because the less you focus on the more you open up your mind to new ideas. They don't say "whistle while you work" for nothing.
The Shower. Have that cellphone or that pen and paper on hand. The soothing moisture and warm environment are a breeding space for great ideas.
Close your eyes and picture yourself in your perfect environment. A holiday retreat. A walk on the beach. Swinging in a hammock. Take yourself temporarily out of your current environment and let the creative juices begin to flow.
Take a power nap. Limit your naps to a maximum of 30 minutes. This well help to refresh and refocus you without interfering with your usual nightly routine or causing you to struggle to nod off come bedtime
Play with toys. You gotta have office toys. There are some standard office toys including a slinky, a kaleidoscope, ball and jacks, fidget spinner. Take a break and play with your toys.
Shake up your surroundings. If your office is near a park, like Central Park in New York, put on your coat and take a power walk through the meadows and trees. A walk in the woods is always great for clearing the mind.
Sleep on it. And, if all else fails, go home and sleep on it. Everything seems better in the morning.
Life is a journey, and big ideas often lie along its path.